What does your Website say about your Business?
26/04/2016 - Written By Gillistics
As a Web Designer I look at a LOT of websites. Every website has its own unique appeal, even if that appeal is just that it's so charmingly old it reminds you of a different era. Your website says a lot about your business and is often the place potential clients come to check you out before coming to visit you in the physical world. A good first impression really is everything in Web Design as its very easy to move on to the next company's website if the first one doesn't grab you. So what does your website say about your business?
Whether you are relevant or not
An old website with outdated fonts, tiny pictures and a garish colour scheme as was so popular 10 years ago just doesn't cut it these days. It probably seemed like a good idea at the time (and maybe it was) to advertise your "2007 Mega-Sale" but when it's still being displayed in 2016 clients don't see your business as relevant anymore. The last thing you want your website to say to potential clients is "this company probably doesn't exist anymore, go elsewhere."
How professional you are
Potential clients make snap judgements based on your website which reflects on your business's image. No matter how professional you actually are, the standard of your website communicates with your audience. Having a website unfit for purpose is like showing up to a formal business meeting in shorts and sandals - it looks unprofessional and makes you stand out for all the wrong reasons.
Whether you are friendly and welcoming or cold and formal
A personal touch on your website can really make it stand out from the crowd of generically written sales pitches that comprise most websites today. There is certainly a place for cold hard facts and reams of information but most clients are looking for an approachable business who they feel like they will be able to work well with. The easiest way to build this rapport is to try and infuse your words with the passion you have for your business - this sincerity will rub off and engage audiences.
Your place in your industry
As mentioned earlier, I look at a LOT of websites. From this I have learned there are 4 broad types of business websites:
Industry leader - An exceptionally designed and well thought out website that leaves an amazing impression on a potential client. If you look around locally, there may be one or two of these in each industry and they are certainly making the best use of their web presence.


Average - Exactly as it sounds, these websites are hitting all of the right marks and showing potential clients what they want to see. They may not be as cutting edge as the industry leaders and may be a bit generic and offer nothing special but they are helping to advertise their business online.


Poor - These websites are the ones that are actively harmful to your business's image and put potential clients off. If parts of the website are not working, are confusing, outdated or look like no one has done anything to them in many years they are probably driving customers away from you. These websites are the ones most in need of urgent help.


No website - If your business does not have a website you are missing out on a large market of potential customers and not using all the tools available to you to make your business as successful as possible. I would argue every business can benefit from a website - offering your clients more choice and information is never a bad thing. For a full analysis of why you need a website today, please see our previous blog entry: Why do I need a Website for my Business?
If you would like to see what a new website can do for your business get in touch with us at Sales@gillistics.co.uk or using our Online Contact Form and we would be happy to discuss your needs and how we can improve your web presence.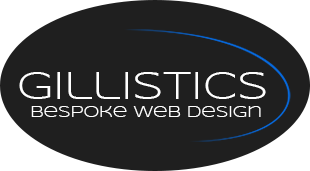 Back to the Blog Archives >