Web Design St.Albans
We offer bespoke web designs to small and medium sized businesses in the St.Albans area.
Bespoke Web Design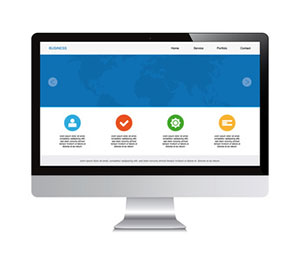 We understand every business is unique and your website should reflect that. Gillistics create beautiful websites focussed on your requirements, not just a generic template with a colour change. The most important part of our process is learning about you and your business and finding out what you require from your web design. We are based in St.Albans and enjoy working with other local companies to create beautiful websites that will grow their business.
Responsive Design
People use smart phones and tablets to browse the web just as much as traditional desktop PCs and Laptops so having a website that displays well on smaller screens is very important. Gillistics are experts in Responsive Design, which means your website will intelligently adapt to the screen it is displayed on. This ensures everyone can view and use your new web design regardless of the device they are using.
Support and Maintenance
Gillistics offer Support and Maintenance for websites in St.Albans, including updates, professional web design advice and Full SEO packages to get your business noticed. We pride ourselves on our quick response time and personal client relationships and can keep your website updated and relevant in a constantly evolving digital landscape. We believe we can offer the best value for money web design service in St.Albans so ask us now for a Free Quote and see how we can take your business to the next level.

Bespoke Web Design
We listen to your business needs and create a totally unique website just for you.

Responsive Design
Our websites display beautifully on all devices and screen sizes.

Search Engine Optimisation
Using our SEO expertise we can get you noticed in the search engines and drive traffic to your website.

Support and Maintenance
Gillistics offer comprehensive Support and Maintenance so updating your website is easy.