SEO - Search Engine Optimisation
SEO is all about getting your website noticed in search engines such as Google and standing out from your competitors. Using our wealth of experience in the web design industry we can help your website reach it's intended audience and drive traffic to your website.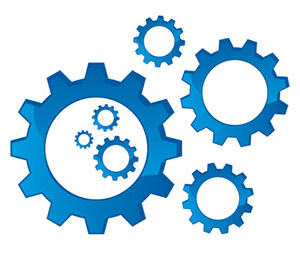 On-site SEO factors
SEO is not one big thing, but rather hundreds of smaller factors that affect how important and relevant your website is in the eyes of search engines. From technical aspects like coding best practices and the correct tags to more observable things such as having relevant and fresh content and using keywords appropriately, we can guide your online presence towards success.
We believe your website can be a major asset to your business and can work as a primary marketing tool to get you more clients. Here at Gillistics we have your target audience at the heart of our web designs, so we can attract the right visitors to your website.
Off-site SEO factors
Not all of SEO can be accomplished in the lines of code that make up your beautiful new website - there are many other online factors that can directly influence your search ranking. Social media websites like Twitter, Facebook and Google Business pages all offer opportunities to connect with your audience and drive traffic to your website.
Additionally it's important to acquire good quality back-links to your website from around the web and get your brand listed in business directories so as many people hear about you as possible. Gillistics can help you harness the full power of the web for your business and make it work for you.
Web design for the future
The internet is constantly evolving so you can never afford to get complacent online. Gillistics can help you organically climb the Google rankings and stay one step ahead of your competition. We offer a Free Quote for an SEO Audit on your existing website as well as full SEO packages on all of our new builds as standard.

Bespoke Web Design
We listen to your business needs and create a totally unique website just for you.

Responsive Design
Our websites display beautifully on all devices and screen sizes.

Search Engine Optimisation
Using our SEO expertise we can get you noticed in the search engines and drive traffic to your website.

Support and Maintenance
Gillistics offer comprehensive Support and Maintenance so updating your website is easy.