Why Do I need a Website for my Business?
11/02/2016 - Written By Gillistics
Lots of small business owners ask themselves the same question over and over again: "Why do I need a website?" Maybe you don't think it's necessary in your field or can't see why having your own little piece of the internet would be beneficial. Maybe you are not the best with technology and worry it's just going to cause you extra work. Maybe you worry it's going to be costly and not give you anything back.
Well put your doubts to one side as these are some of the benefits having a website for your business can bring. The first, most important and all encompassing reason you need a website is:
It can generate you more business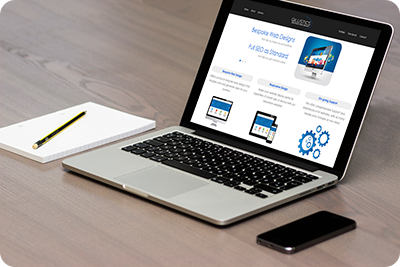 Who would say no to more clients? A website reaches out to people who otherwise may not have come into contact with your business. It's another avenue to get people to notice you rather than your competitors.
When going through the rest of the benefits of having a website, keep in mind that they all relate back to this.
Credibility and Professionalism
Having a well designed, modern website shows you take your business seriously and creates instant trust between you and your potential customer. It can also make your business look bigger and reflects well on the quality of the service or product you provide.
People expect a company to have a website so not having one makes them ask questions. Instead of having people worry about why your business details aren't readily available online, why not have them looking through all the services you offer and show them pictures of your previous work?
Time Saving
A good website provides people with information about your company and products, meaning you don't have to. People who find you through your website already have an idea about the sort of services and products you offer, so you don't have to spend your time explaining it to them face to face or on the phone.
Always working for you
A website is on 24/7 and can be communicating with your customers even while you are asleep. It generates interest and provides information to people without you doing anything.
An added bonus to this is people can browse your website at their leisure. Perhaps they want to consult with a friend or partner before making that final decision about which company to use, or maybe they work all day and can't sort things out in office hours.
Show off your work
A great reason to have a website is to be able to show off all of your amazing work. Are you proud of what you and your company has achieved? Tell the world! You can explain to people why you are the best at what you do and why they should use you and not your competitors.
Advertising
A website is the ultimate advertisement for your business. It's like a yellow pages ad but it has no character limits or restrictions about what you can and can't put on it. It also has the potential to reach more people than a regular advertisement, as a web design with Full SEO (Search Engine Optimisation) will drive lots of people that are interested in your services to your website.
Some smaller perks - it's all in the detail
So we have been over the really big reasons a website is important for a business no matter how big or small. However, there are a few smaller benefits having a website offers that are more subtle but still worth considering.
Personalised Email

Say goodbye to your old "Geoff48573@aol.com" having your own website usually comes with personalised email addresses. You can have "YourName@YourWebsiteAddress.co.uk" free of charge. Not only is it more memorable than outdated email accounts but it looks very professional.

Easily updated compared to print media

If you offer a new service or product telling people about it the old fashioned way takes time and money. On your website small changes are quick and simple, allowing you to showcase your latest brilliance without re-printing all of those leaflets.

An online business card

A website is a great place to direct people to so they can see how to get in contact with you. Use it just like an online business card.
Help is at hand
If you need a website for your business Gillistics Web Design are happy to help. You can view our Web Design Services or Get in Touch.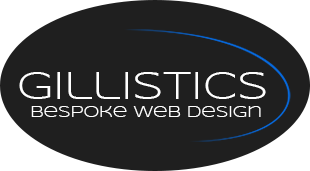 Back to the Blog Archives >