Web Design Watford
We offer bespoke web designs to small and medium sized businesses in the Watford area.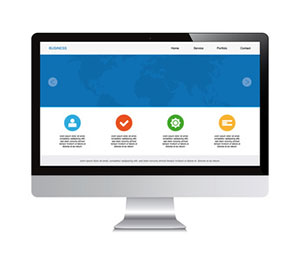 At Gillistics we aim to create your ideal website, matching your business needs and helping you achieve online success. We can guide you through the full web design process from initial ideas through to going live with your brand new website.
Responsive Design
Our web designs are engineered to resonate with your target audience and to do this we understand the power of thorough research into your industry. We believe a website should be accessible on all devices, so we create websites with Responsive Design as standard, meaning it displays well on phones, tablets and desktop platforms. Additionally, with our full range of SEO services we can help you get noticed in the search engines.
Gillistics know how to create good-looking and highly functional websites for your business in Watford, Hertfordshire. Whether you need a quick and easy website for a new start up or need a re-brand of an existing company, we are here to help and would love to hear from you.
In addition we offer on-going support and maintenance and we are dedicated to creating websites that grow with your business, reaching your goals and objectives for the future.

Bespoke Web Design
We listen to your business needs and create a totally unique website just for you.

Responsive Design
Our websites display beautifully on all devices and screen sizes.

Search Engine Optimisation
Using our SEO expertise we can get you noticed in the search engines and drive traffic to your website.

Support and Maintenance
Gillistics offer comprehensive Support and Maintenance so updating your website is easy.