Web Design Stevenage
We offer bespoke web designs to small and medium sized businesses in the Stevenage area.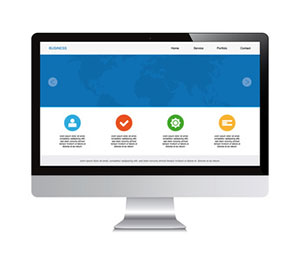 At Gillistics we believe good communication and a strong working relationship is key to getting the most out of your online presence so we take the time to really understand your business. We then offer intelligent web design solutions, tailor made for you, so your website really works for your business and resonates with the right audience.
User Experience Design
We offer top quality yet affordable websites for businesses in Stevenage, Hertfordshire. We are passionate about creating web designs that look great and convert visitors into customers. To achieve this, we focus on the user experience and try to make using your website as smooth and intuitive as possible, allowing people to focus on your products and services rather than how to effectively engage with the website.
As much as half of all web traffic is now from a smartphone or mobile device, so we understand the importance of having a website with responsive design - that is one that displays well on these devices as well as more traditional desktop platforms. We also offer a full range of SEO services to get you noticed in the search engines and facilitate your business' growth.

Bespoke Web Design
We listen to your business needs and create a totally unique website just for you.

Responsive Design
Our websites display beautifully on all devices and screen sizes.

Search Engine Optimisation
Using our SEO expertise we can get you noticed in the search engines and drive traffic to your website.

Support and Maintenance
Gillistics offer comprehensive Support and Maintenance so updating your website is easy.