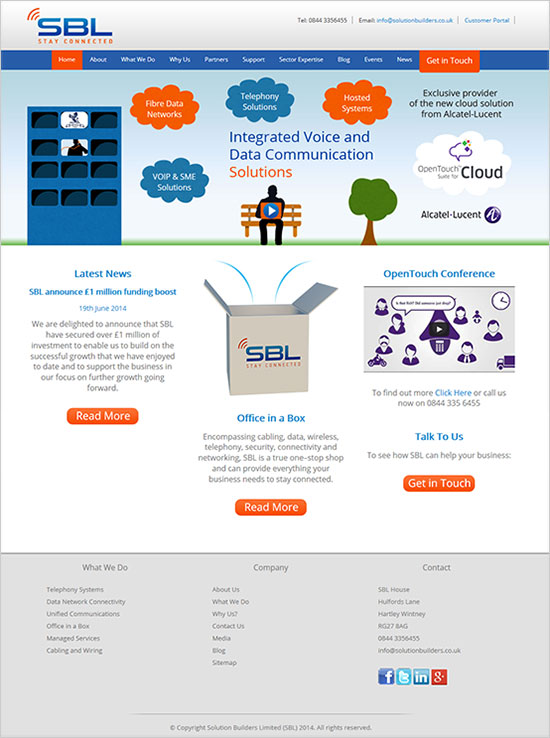 SBL
A Bespoke Web Design with on–going Support and Maintenance
Gillistics created a brand new bespoke website for SBL using their new logo as a guide for the look and feel of the site. The homepage incorporates movement and video, with the clouds in the banner moving when touched and a video of their latest product featured prominently to engage users of the site.
The website features a custom made blog as well as multiple contact forms allowing visitors to get in touch with them easily and efficiently. The site has more than doubled in size since it launched and continues to expand as their business grows.
What the client says:
"I cannot thank Gillistics enough for their hard work and dedication in designing, building and maintaining the SBL website. Their response time and grasp of tasks has been exceptional, and I've never been disappointed with their work. I've genuinely never worked with a company who understands what I'm trying to say as well as they do!"
Marketing Executive, SBL