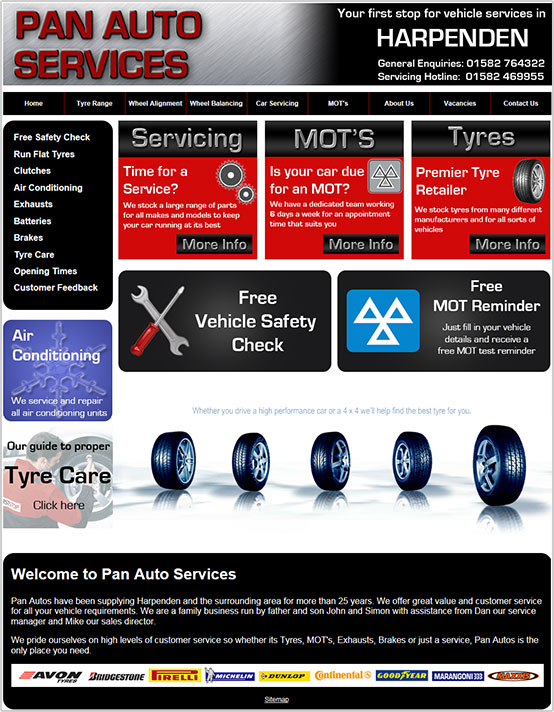 Pan Autos
A Bespoke Web Design with on–going Support and Maintenance
Gillistics created a Bespoke website for Pan Autos when their old site needed an overhaul. The client left the vast majority of the design work to us and we came up with an information dense front page that gets across all the aspects of their business.
The site features multiple contact forms that are directed to different people within the organisation, allowing the right people to deal with each customer's request. The website also features "Winter" and "Summer" themes that can be switched depending on the time of year so only relevant products are displayed to customers.
What the client says:
"I think we were very fortunate in finding Gillistics to design, build and look after our new web site."
"We'd been dealing with various large companies for many years, but they had all been deficient in various aspects of their service, but Gillistics have been spot on with everything. Easy to deal with, prompt, imaginative, extremely proficient, and all at very reasonable rates, I really wish all our suppliers were as good!"
Mike Turnham, Sales Director at Panautos.co.uk.