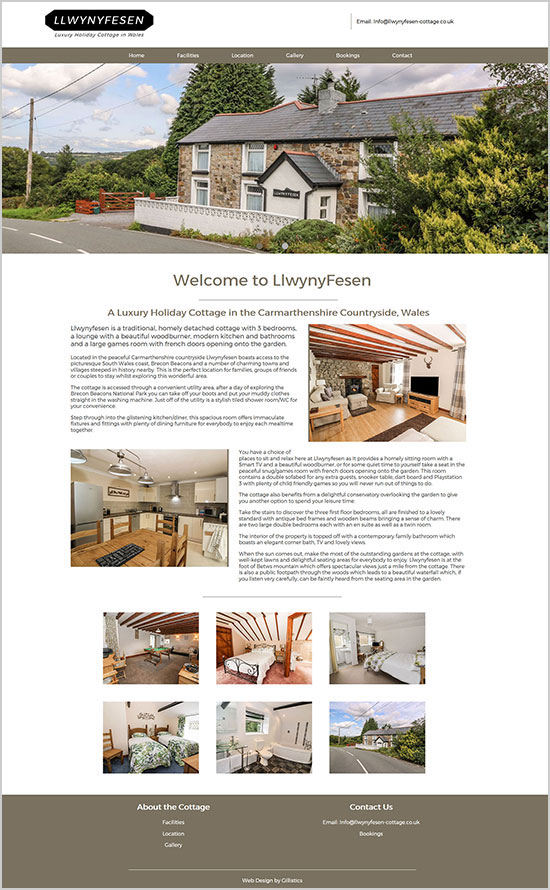 Llwynyfesen Holiday Cottage
A Responsive Web Design featuring image galleries and sliders
Gillistics designed this bespoke website to show off the facilities of Llwynyfesen holiday cottage and show potential visitors what it might be like to stay there. There was an abundance of beautiful images of the cottage to choose from so our task was to design a website that showed these images in their best possible light.
The website features full responsive design, SEO and on-going support and maintenance to keep guests booking this wonderful property for their holidays.
What the client says:
"Gillistics have been very easy to work with and created us the perfect website for our holiday property. We are very happy with the new website (and the price!) and would recommend Gillistics to anyone. Thank you!"
Michele, Llwynyfesen owner